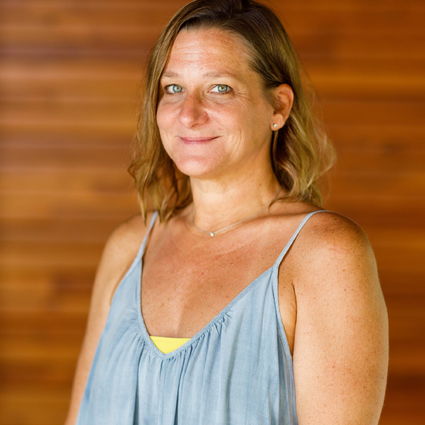 Annie Corredor
A little about me
and why I love real estate
Costa Rica Experience-
Grande Real Estate - In 2016, after years of experience in the Playa Grande market, Dave and Annie started this small real estate brokerage and consultancy with the intent of using their best skills in sales and capitalizing on the plethora of qualified prospects generated by both RipJack Inn and their plentiful relationships in the area. In 2021 the company has done more than 50 transactions, generating more than $15,000,000 in sales. Annie uses her skills in finance, operations and technology to oversee all aspects of the business operation.
Annie is also a principal in:
Premier American Escrow, a company that focuses on escrow service for Costa Rica Real Estate Transactions.
RipJack Inn, Playa Grande, a 21room boutique hotel, restaurant and yoga studio purchased by Dave and a group of investors in 2004.
Local Area Real Estate Investor. As opportunities arise, Annie and her family invest in and develop real estate projects in the local area. They currently own several properties in various stages of development, including the construction of fine custom and spec homes.
United States Experience
Oracle Corporation - From 1998 – 2002 Annie created and led a business development team at the second largest software company in the world. She split her time between California and Toronto developing two teams of MBA's with a focus on software applications. Her teams were pivotal in the success of the development of business focused applications sitting on top of Oracle databases. The emphasis was in such areas as Customer Relationship Management, Human Resources, Finance, Property Management and Enterprise Resource Planning. Twice she was awarded employee of the year in her division.
Black & Company – In 1995 Annie relocated to Portland, Oregon and went to work for a technology based brokerage house / investment bank. Using the skills she brought with her in the securities market at the age of 25 she became the youngest Vice President on the sales team.
Solomon Brothers – Annie started her career in 1993 working for the second largest investment banking firm on Wall Street. Based in Chicago, Annie earned her series 7 and series 63 securities license and went to work as a sales agent on the Private Investment Desk catering to clients with a minimum net worth of $10 million.
Annie has been married for 19 years and has a 13 year old daughter who attends school in Costa Rica. She is a certified yoga instructor and also holds a series 7, general securities license. Her interests include yoga, cross fit, reading, personal growth, dogs, and travel. She is fluent in Spanish and a permanent legal resident of Costa Rica. Annie also volunteers her time as board President for World Children's Project. WCP is a non-profit that oversees funds donated to ensure scholarships for education at La Paz Community School in Costa Rica.