If you are planning the big move to Costa Rica, Northern Guanacaste has much to offer in terms of resources for expat families living abroad. After the economic crash in 2008, the area slowed down in growth. Still home to thriving private schools, an easy-to-access international airport and close enough to medical care, the area continued to grow slowly. Around 2012 things began to pick up and today Northern Guanacaste is once again a thriving region. Housing communities are growing and new businesses pop up regularly.
Farmers markets, cafes, sport programs and art activities as well as workout gyms have opened throughout the area.
A foundation to this growth are the incredible options for schools; some that have continued to expand over the years and others that are new to the area. These diverse learning options provide the education families are looking for while living abroad. Furthermore, they provide a core community and starting point for families to connect to other resources in the region.
Students and families from all the schools enjoy area activities such as theater programs, dance training, Jiu Jitsu lessons, sailing lessons, horseback riding, aerial silk classes, art programs, various local skate parks and surf breaks, as well as local non-profit fundraising events and surf competitions. Additionally, there are several churches; at least two that provide Sunday service in English.
THE SCHOOLS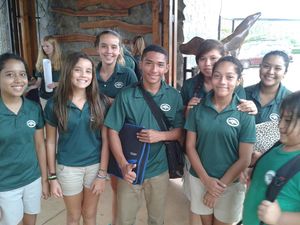 For many families, the school they choose determines the support group of friends that they become close to and interact with on a regular basis. Just as Guanacaste has much to offer in cultural diversity, the region now has much to offer in diversity in schools and home-schooling.
Costa Rica International Academy, La Paz School and Educarte School all provide a standard five day a week educational structure. Each of these schools hold their unique characteristics, but maintain a traditional schedule and academic expectations.
Other schools such as TIDE Academy and Guanacaste Waldorf School offer an alternative to the traditional school structure, both while maintaining a quality education.
Families who home-school are also growing in number and beginning to organize more. You can find them at Guanacaste Homeschoolers on Facebook.
ACTIVITIES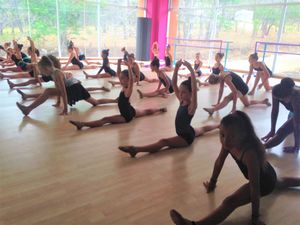 The growing number of learning opportunities in the area are exciting for the whole family. Previously, a move to Costa Rica often left North Americans missing the resources they had available up north, and some families found it difficult to adjust. Now, with the growing number of high quality classes in the area, the transition is exciting. You will find a lot more than yoga and surfing these days.
Cross fit has become very popular. Tamarindo has two cross fit options right in the center of town, as well as two more traditional gyms complete with equipment and classes. In northern areas you will find numerous gyms and fitness outlets.
Martial Arts is a cornerstone to any North American town, and the trend has found its way to Costa Rica as well; Brazilian Jiu Jitsu being the fastest growing.
Sailing lessons and rentals are now available at the new Sailing Center in Potrero. Members get access to sailing gear, lessons are available for all ages and the center is complete with a restaurant, pool and yoga studio.
Dance classes are a great way for kids to stay physically active, while developing a creative outlet. Guanacaste now has a growing dance studio with a full schedule of classes, annual performances for the community and a successful dance team.
If art is more than an elective for your family, there are many outlets for developing this in a class or social setting. Art studios, paint nights and art galleries all contribute to the new annual Tamarindo Art Wave celebration. Schools also play a role in this celebration by creating a collective piece to display around town.
If music is important to your family, you are in luck. Just opened is a new music studio offering private and group classes, as well as recording studio options.
Musicians perform in various towns of Northern Guanacaste and a few hotels host an open mic for a fun musical gathering.
The Beach Nuts Theater productions offer an outlet for the drama lovers. These performances have been part of the community for many years now and families enjoy being part of the production. The whole community looks forward to watching the final product at show time.
Also available in the area are swim lessons, soccer practice, horseback riding, tennis classes, aerial fitness lessons, yoga training and of course surf lessons. A great way to explore these options is to connect to the areas groups on Facebook. Check out Tamarindo Area Classes & Activities to start.
FOOD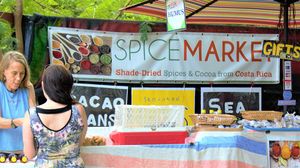 If you value good produce, you are in luck. If you know where to go or who to call, you will be able to get a variety of products (local, organic, naturally processed and un-processed) all without traveling to far. Even better, connect to one of the delivery services for a box of goodies delivered to your home weekly.
Check out the Tamarindo Feria on Saturday mornings or the La Paz school Feria on Wednesdays to find the right products for your family.
The corner markets and smaller stores may take some getting use to, but check out Auto Mercado in Playa Tamarindo for a more North American shopping experience.
MEDICAL CARE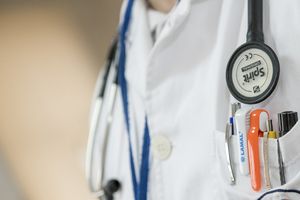 Over the last five years, the area has seen a growth in quantity and quality of medical options. Beach Side Clinic is located in Huacas, a central point between the southern beach communities of Playa Negra, Playa Avellanas & Playa Tamarindo and the northern beach communitys of Reserva Conchal, Playa Potrero and Playa Flamingo. Each of these beach communities has their own local family practitioners, but The Beach Side Clinic provides expanded services and brings in specialist regularly.
Dentists can be found throughout the region. Dental work has been a huge draw for medical tourism in Costa Rica due to the significant price drop compared to dental care in North America, yet while maintaining quality service and treatment.
Pharmacies are also easy to find and are a useful resource for families. Many pharmacies in the area have a doctor on-site or next door for an easy check-up and prescription when needed.
For emergencies or other hospital needs, Liberia (an hour north) now has an expanded set of services that area residence and visitors used to have to travel 4-5 hours to the capital for. If needed, Tamarindo Airport has re-opened and a flight can get you to San Jose in 45 minutes.
Generally, the medical care in Costa Rica is very good and growing in availability and access.
So what more could you need?
A great way to start building your families resources is to explore the area schools, decide which best fits you and your kids and then connect with them directly. The school staff and current families are all very welcoming and happy to help you begin your journey in Guanacaste, Costa Rica. You can find links to more information on each school below:
Costa Rica International Academy (CRIA)