Eating out with a dietary restriction can sometimes be challenging, especially if you are vegan, vegetarian, or gluten-free. Unless you dine at an establishment that is specifically geared towards this way of eating, options can often be limited or rather blasé. Nearly anywhere you go, you will find at least one viable option, but who's to say that option is what you are going to feel like eating when everyone else is eating decadent dishes made with meat, dairy, and flour?
Fortunately, the typical or traditional way of eating in Costa Rica is very vegan, vegetarian, and gluten-free friendly! Here are some must-try options.
Vegan (VE)
Vegetarian (V)
Gluten-free (GF)
GALLO PINTO (VE, V, GF)
Gallo pinto is an everyday staple in the traditional Costa Rican diet. The delicious married blend of rice and beans is typically served at breakfast but is delectable at any time of the day. It is often prepared with chile dulces, onion, and cilantro and is especially good with Lizano sauce drizzled on top.
CORN TORTILLAS (VE, V, GF)
There is nothing quite like homemade corn tortillas, and some Costa Ricans are masters at making them. You will more often than not find corn tortillas over flour tortillas served in Costa Rica, which is especially fantastic for those who are gluten-free.
PICO DE GALLO (VE, V, GF)
Pico de gallo is a very light, fresh, and chunky non-spicy salsa. This is usually served as a side with a variety of Costa Rican dishes. It is excellent on top of gallo pinto, in a taco, or on a corn chip or patacone.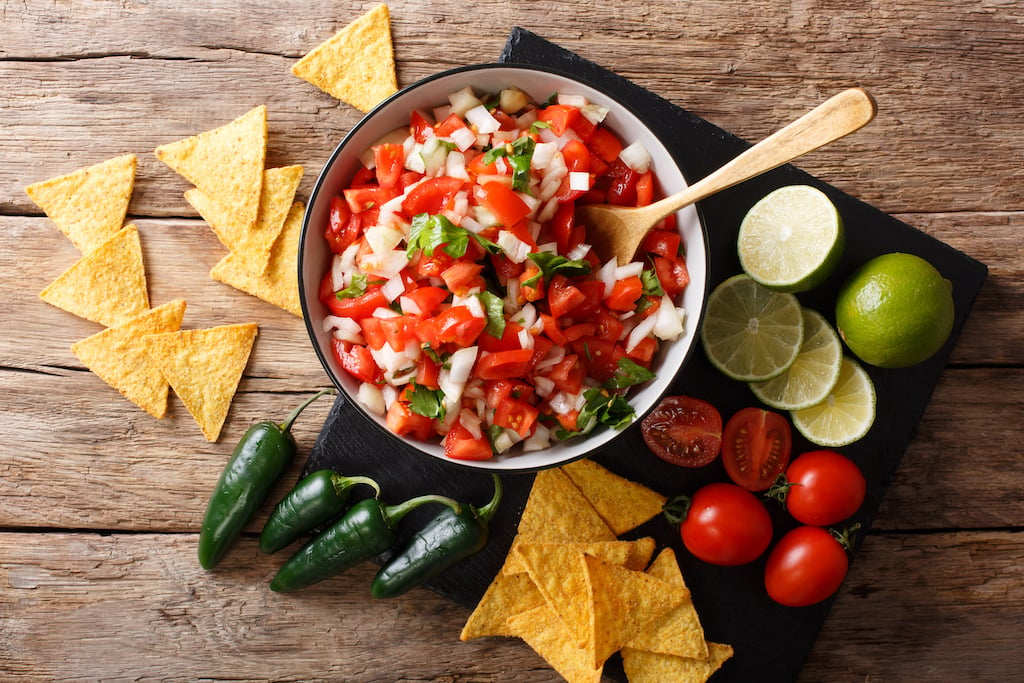 PATACONES (VE, V, GF)
Patacones are sliced, smashed, fried, and salted green plantains. This is a very popular appetizer or snack in Costa Rica. They are traditionally served with refried beans, guacamole, and or pico de gallo.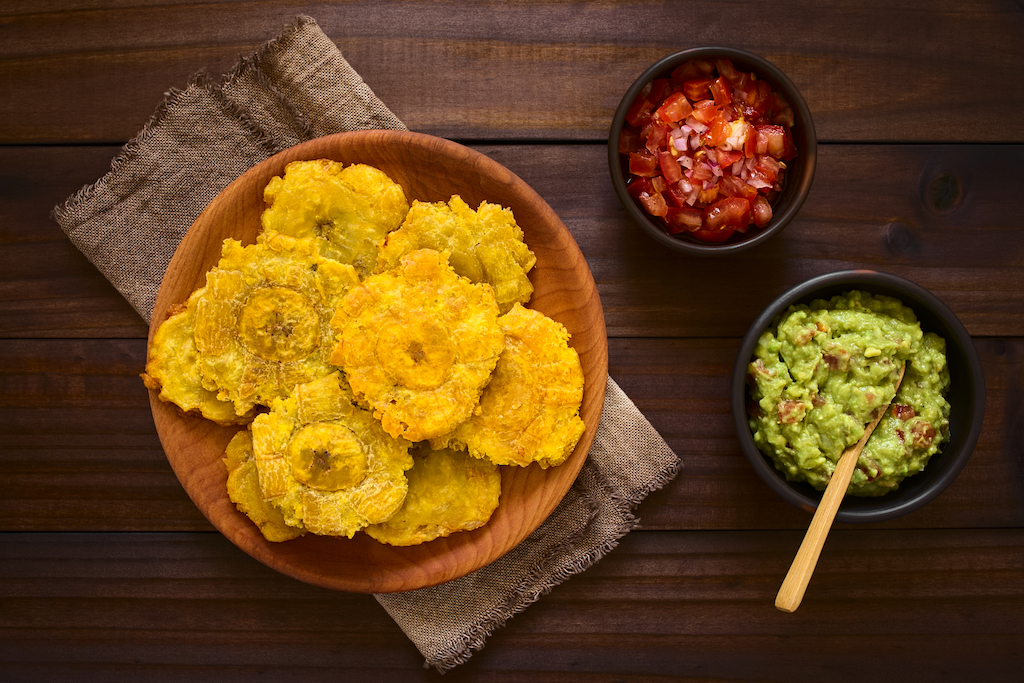 SWEET PLANTAINS (VE, V, GF)
Sweet plantains are made from very ripe plantains. They are often served with breakfast and are basically like a dessert. Don't skip out on the sweet plantains!
CEVICHE (GF)
Ceviche is made from freshly caught fish that has been marinated and cooked in lime juice. Cilantro, onion, and sometimes peppers and cucumbers are also mixed in — this light and refreshing dish is usually served with patacones or homemade corn tortilla chips. With two coasts, you can bet that the fish you are eating was caught locally.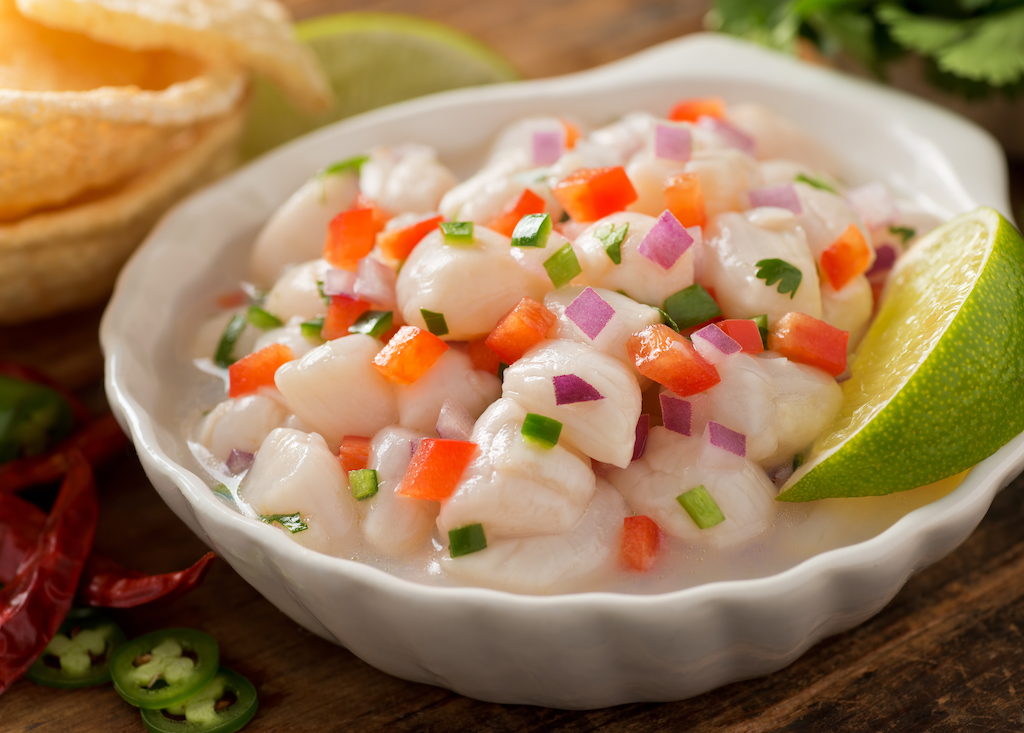 BATIDOS (VE, V, GF)
Batidos are smoothies. Costa Rica is blessed with an abundance of native tropical fruit. You can usually choose between one and three types of fruit and either milk or water as the base. A cold batido on a hot day is divine. Fruit options usually include pineapple, papaya, banana, mango, watermelon, guanabana, and strawberry.
CASCADO (VE, V, GF)
A cascado is a traditional plate in Costa Rica. Served at breakfast, lunch, and dinner, the base of a cascado includes rice and beans, corn tortillas, fried or fresh cheese, sweet plantains, a mixed salad, and a protein. This can be ordered with or without chicken, fish, or pork. Every place does their cascado a bit differently, though.